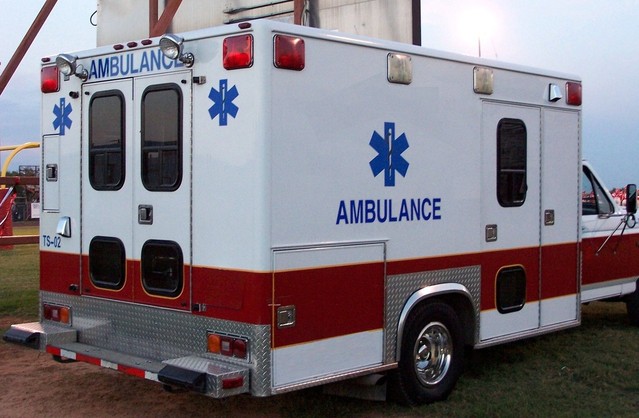 Apparently the patients at a Macon, Georgia, hospital were so desperate to get home that the hospital gave them ambulance rides.  Last month Medical Center Navicent Health paid Medicare $2.5 million to settle claims of ambulance fraud because it had billed Medicare for "emergency" trips home for patients.  DOJ said that the hospital also charged emergency rates for non-emergency ambulance trips between hospitals.
Whistleblower Receives 21% of the Award for Bringing False Claims Act Lawsuit
As a lawyer who represents whistleblowers, I was delighted to see that a whistleblower brought this case to the attention of federal authorities by filing a FCA lawsuit.  Under the False Claims Act, the Government compensates the whistleblower for his help.  Here, the whistleblower walked away with 21% of the $2.5 million recovery, or $525,000, for the ambulance fraud case.
Widespread Overbilling by Ambulance Providers
The case mirrors a larger concern that Medicare is picking up the tab for an increasing number of fraudulent ambulance bills.  In 2015, government investigators concluded the tab for unnecessary ambulance rides could be topping $50 million a year.  Of that amount, a full 60% was for rides to medical treatment facilities even though Medicare did not have any corresponding bill for medical services — suggesting that either the hospital did not treat the patient at all or treated the patient for a medical condition Medicare did not cover.  In either case, the ambulance trips should not have been billed to Medicare.
Medicare paid for 16,000 ambulance trips during the study period, and a whopping 20% of those involved at least one type of "questionable bill," investigators said.  At the time of the report, more than half of the questionable bills were coming from just four cities:  Philadelphia, Los Angeles, New York and Houston.
But prosecutors in Macon, Georgia, are determined that their city is not going to go on that list.  In Navicent's case, the whistleblower and the federal government prosecuted Navicent for overbilling two types of trips: (a) "emergency" trips between hospitals, even though the trips were not actually emergencies, and (b) non-emergency trips by patients simply being released to their homes or nursing homes.
Navicent Now Has Settled Three Cases for Overbilling Medicare
The ambulance fraud case against Navicent marks the third time in recent years that Navicent has settled disputes that it overbilled Medicare.  In 2015, Navicent settled two other disputes related to the False Claims Act.  In April of that year, Navicent paid the government $20 million to resolve allegations that it had admitted patients for short-term treatment when they should have been treated as outpatients.  Six months later, Navicent topped that payment off with another $1.6 million to cover claims that it had put cardiac devices in people who did not need them.  Nationally some 500 hospitals settled similar claims about unnecessary cardiac stents.
Congratulations to the whistleblower and to my good friend and fellow whistleblower lawyer, Kevin Doyle, for wresting this money from Navicent and depositing it back into the federal coffers where it belongs.
The False Claims Act allows whistleblowers to file suit when they know about fraud against the federal government.  Some – but oddly, not all — states also have whistleblower provisions.  The provisions, known legally as "qui tam" provisions, compensate whistleblowers who file suit to help a government recover money stolen from it by fraud.