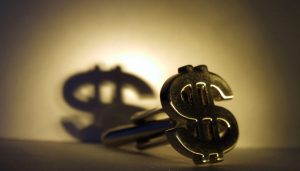 For many people, one of the worst things about turning 50 is that you are supposed to get a colonoscopy. But it turns out things could be much worse. Imagine this scenario: you go through all the worry and the unpleasant prep for your colonoscopy and the doctor puts you under – and then he does not bother to do the complete colonoscopy.
Houston Doctor Accused of  Colonoscopy Fraud
A Houston, Texas, doctor and his medical companies will be paying $1.575 million to Medicare to settle claims that they did "quickie colonoscopies" that were essentially worthless because they did not thoroughly examine the patient's entire colon. In fact, some colonoscopies lasted as little as 2 minutes before the doctor moved on to the next patient, according to the endoscopy nurse who blew the whistle on her former boss, Dr. Gurunath Thota Reddy. She filed suit under the False Claims Act and will collect 19% of the money the Government received.
According to DOJ's press release, the nurse said that the doctor was trying to pad profits by giving patients super-short colonoscopies. But by short-cutting the colonoscopy process, the doctor may have missed cancerous or pre-cancerous lesions that could have been removed if they had been noticed.
How Long Should a Colonoscopy Take?
To give you an idea of just how absurdly fast a two-minute colonoscopy is, a 2006 study found that the average colonoscopy took 13 minutes: 7 minutes to insert the tube, and 6 to pull it out while examining the colon. Removing an abnormal growth added an average of 4 minutes. The study found – not surprisingly – that the more time the doctor spent as he withdrew the tube, the more abnormalities he found and could remove. If a doctor rushes through the colonoscopy, he can miss the entire point of the colonoscopy, which is to find and remove abnormalities that are or might turn into cancer.
Short Cuts – Like Not Changing Gowns or Washing Hands
The endoscopy nurse also accused other doctors in Dr. Reddy's practice of cutting corners that endangered patient health. To save a few dollars, she said, doctors were not changing gowns between patients. They also were not washing their hands before they performed colonoscopy procedure.
The nurse says she was fired the day after she complained about the colonoscopy fraud to the parent company that owned Dr. Reddy's companies. Dr. Reddy and his companies also settled her retaliation claim.
Dr. Reddy was not a fly-by-night type of doctor. In fact, ironically he is the former president of his county's Medical Society.
The whistleblower was represented by my friends and fellow whistleblower lawyers at Waters & Kraus, who made a really good point: "It should be noted that Dr. Reddy—who is alleged to have made 'quickie' colonoscopies a habit and to have refused to follow the most basic rules of hygiene—also had a leadership role in the campaign to limit doctors' liability for injuries and deaths caused by malpractice in Texas. This is the kind of conduct that results when you weaken the ability of patients injured by reckless doctors to hold those doctors accountable," said Peter Kraus.
The companies that also paid on the colonoscopy fraud claim were North Houston Endoscopy & Surgery L.P. (now Memorial Hermann Endoscopy and Surgery Center North Houston), Digestive & Liver Disease Consultants P.A., and ASC Anesthesia Services, P.A., in which Dr. Reddy has a partial ownership interest, and United Surgical Partners International.